Cloud Club is an Oracle Park Grand Slam
A San Francisco Giants game, enjoyed from nearly any Oracle Park vantage point, is always a great time. Upper level seating affords spectacular San Francisco Bay views; mid-level Club seating features a private concourse offering gourmet food and beverage options. Lower level seating places fans within arms-length of the on-field action, and count on the bleachers to deliver a party-like atmosphere. And now, this year-round entertainment destination offers yet another hospitality venue from which to enjoy all Oracle Park events: Cloud Club.
Located above left field with sweeping views of the ballpark, the Bay, and the Oakland Hills, Cloud Club is a private, all-inclusive indoor/outdoor members-only space offering sophisticated food and beverage within a luxe lounge setting. Ideal for business entertaining, or for those simply interested in elevating their Oracle Park experience, Cloud Club makes every game (or concert) a celebratory experience.
Theme-based all you can eat/drink cuisine and cocktails are tailored to the motif of the moment: North Beach, Chinatown, Playland at the Beach, and Cinema by the Bay have all served as Cloud Club inspiration, each featuring immersive décor and adaptive programming that highlights these unique San Francisco neighborhoods. A bountiful buffet, full service bar, and a "Dessert Dugout" starring Straus soft serve and plentiful toppings, are open two hours prior to gametime until thirty minutes after last out.
The very flexible and simple-to-use hospitality program is designed to fit modern business needs. Membership plans (contracted for one year or three years) are based on credits. Each credit is equal to one guest. Plans include: City Founder at 120 credits, City Builder at 80 credits, and City Resident at 40 credits. Members may use their credits in any way they wish. They can host large groups (up to ten) for just a few games and events, or use a pair of credits throughout the season. In addition to enjoying the lounge amenities, members may reserve outdoor seating on the Cloud Club Balcony on a first-come, first-served basis. Cloud Club credits can also be used for Luxury Suites, Premium Seating, and select non-baseball events (California Spirit, Concerts, etc.)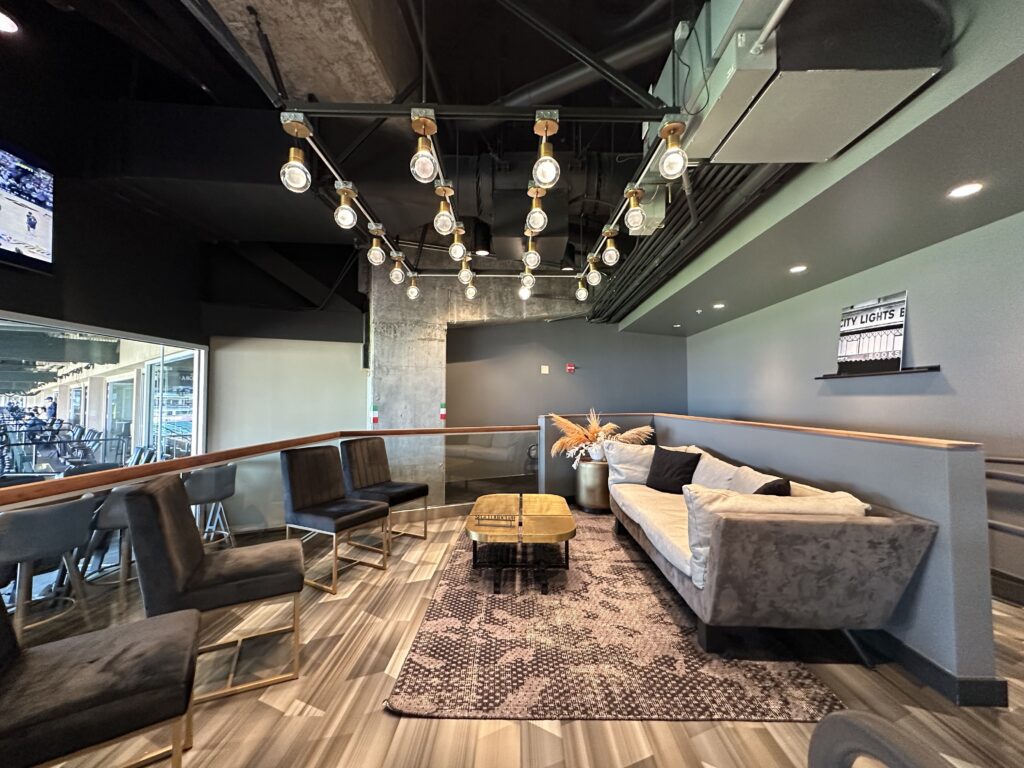 All Cloud Club reservations are subject to availability. In the event that the Cloud Club meets capacity on a particular date, the Venue may offer alternative seating options subject to availability.

For information about Cloud Club membership, contact Cloud Club Manager Kelly Roberts at kroberts@sfgiants.com.


Posted by Olivia Decker on