International Fashion Events Calendar
Travel plans? Attending the MET GALA®? New museum exhibitions feature a Karl Lagerfeld show at the Metropolitan Museum of Art, a Christian Dior retrospective in Tokyo, a Gabrielle Chanel display at London's Victoria & Albert Museum, and more.
In recent years, attendance at museums indicates the widespread appeal of fashion-related exhibitions. Fashion that never goes out of style is presented at current and upcoming museum exhibitions around the world through 2023 and into 2024.
Now through May 7, 2023
Brooklyn Museum of Art – NYC | Thierry Mugler Retrospective: Couturissime
Fascinating, theatrical, and edgy, Mugler established himself as one of the most daring and innovative designers of the late 20th century. His bold silhouettes and unorthodox techniques and materials—including glass, Plexiglas, vinyl, latex, and chrome—made their mark on fashion history. A first-ever retrospective of the French creator of "glamazon." brooklynmuseum.org/exhibitions/thierry_mugler
Now through May 14, 2023
Musée Yves Saint Laurent – Paris | GOLD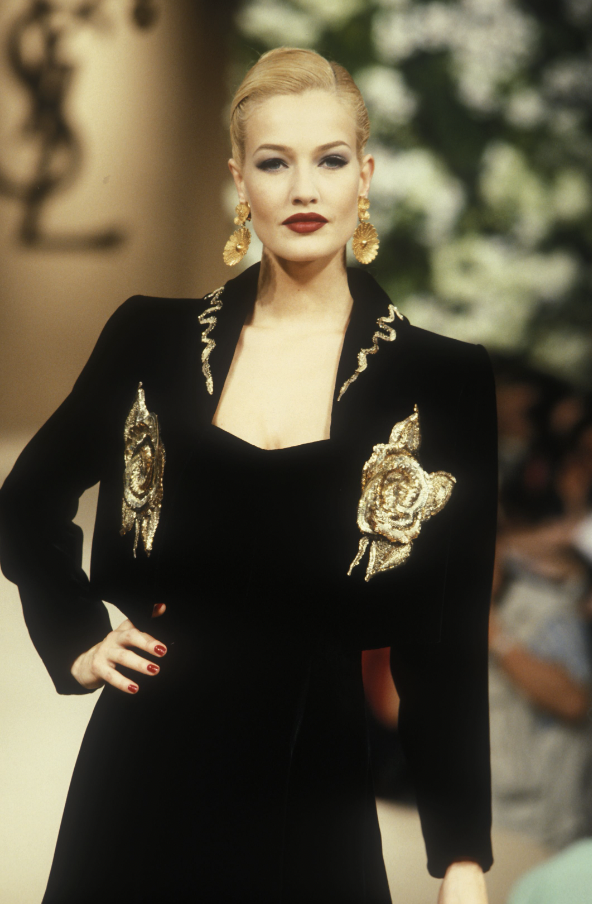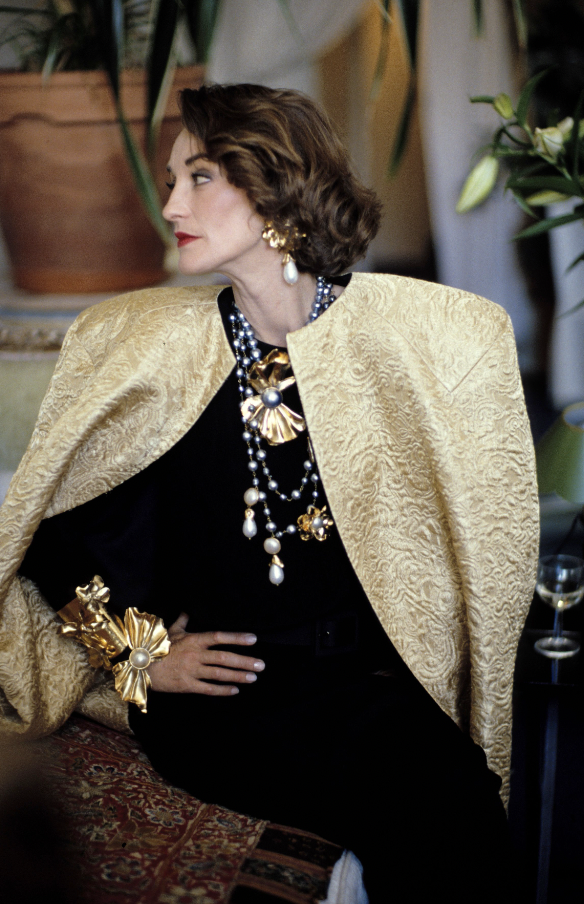 From the very first buttons adorning his pea coats to dresses that appear entirely fashioned from gold, no collection escaped the couturier's "golden" touch. The exhibition presents gold through some 40 haute couture and ready-to-wear dresses, selected accessories, and objects and displays jewelry essential to the Yves Saint Laurent silhouette. museeyslparis.com/en/exhibitions/gold
Now through May 28, 2023
Museum of Contemporary Art – Tokyo | Christian Dior: Designer of Dreams
Following its success at the Musée des Arts Décoratifs in Paris and after having traveled the world from London to New York, this iteration of the exhibition celebrates the sincere, singular ties between Dior and Japan. e-tix.jp/mot/en
May 5 – July 16, 2023
The Metropolitan Museum of Art – NYC | Karl Lagerfeld: A Line of Beauty
Focusing on the designer's stylistic vocabulary as expressed in aesthetic themes that appear time and again in his fashions from the 1950s to his final collection in 2019, the posthumous show spotlights the designer's unique working methodology. Lagerfeld's sketches accompany most of the approximately 150 pieces on display. In celebration of the show's opening, the Costume Institute Benefit (also known as the MET GALA) takes place on May 1, 2023. metmuseum.org/press/exhibitions/2023/karl-lagerfeld
June 24 – Nov. 12, 2023
Museum of Fashion & Lace – Calais, France | Yves Saint Laurent: Transparencies
Through 60 models, the exhibition reveals how the couturier overturned the codes of unveiling the female body. Accessories, drawings, photographs, and videos demonstrate how Yves Saint Laurent used the effects of the transparency of fabrics to propose a new, powerful, and sensual female figure. The exhibition will continue at the Musée Yves Saint Laurent in Paris in 2024. cite-dentelle.fr/en/home/Exhibitions/Coming+soon/temporary-exhibitions
June 24, 2023 – April 7, 2024
Victoria & Albert Museum – London | DIVA
DIVA will celebrate the power and creativity of iconic performers, exploring and redefining the role of "diva" and how this has been subverted or embraced over time across opera, stage, popular music, and film. vam.ac.uk/exhibitions/diva
Sept. 16, 2023 – Feb. 24, 2024
Victoria & Albert Museum – London | Gabrielle "Coco" Chanel: Fashion Manifesto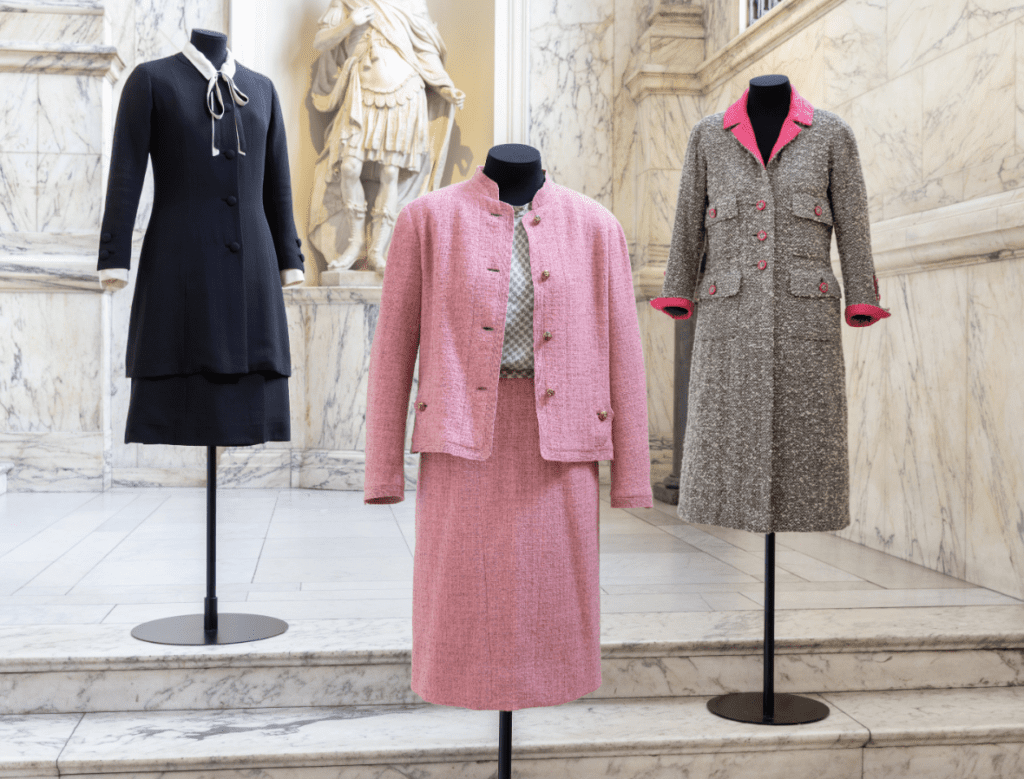 Dedicated to the work of French couturière Gabrielle "Coco" Chanel, this show charts the evolution of her iconic design style and the establishment of the House of CHANEL, from the opening of her first millinery boutique in Paris in 1910 to the showing of her final collection in 1971. It features over 180 looks, seen together for the first time, as well as jewelry, accessories, cosmetics, and perfumes. vam.ac.uk/exhibitions/gabrielle-chanel-fashion-manifesto

Nov. 29, 2023 – April 28, 2024
Musée des Arts Décoratifs – Paris | Iris Van Herpen
The exhibition of Dutch fashion designer Iris van Herpen, now recognized as one of the most avant-garde figures of her generation, brings together 100 dresses seeking new forms for femininity and challenging our notions of haute couture. madparis.fr/Iris-van-Herpen-2305

v

Posted by Olivia Decker on