The V Foundation Wine Celebration Achieves a Groundbreaking Milestone by Raising $21 million to Fund Cancer Research
The 25th Anniversary V Foundation Wine Celebration in Napa Valley has made history by raising a tremendous $21 million! Held August 3-6, in the picturesque Napa Valley, this event supports innovative ideas and breakthroughs in the fight against cancer.
The annual event attracted a crowd of more than 600 guests and was hosted by Mike "Coach K" Krzyzewski, former Head Coach of Duke University Men's Basketball and V Foundation Board Member.
Throughout the weekend, attendees were treated to memorable experiences. Highlights included an unforgettable Dinner with the Docs, an electrifying Rock the V party, the Answer for Cancer Symposium, Gala Dinner & Auction and more. The events paid homage to the iconic Jim Valvano and his famous mantra of perseverance: "Don't Give Up…Don't Ever Give Up!"
"On our V Foundation team, we do not fight cancer alone. We've got players who can be on the court against cancer and beat it – that's our researchers. This is our locker room; the other locker room is cancer, and we will win!"

– COACH K
Thursday, August 3rd
The Wine Celebration began with an extraordinary dining experience known as Dinner with the Docs.
This exclusive event gave guests the opportunity to meet esteemed oncology experts from the V Foundation Scientific Advisory Committee.
The unforgettable dinner was prepared by renowned Chef Charlie Palmer and hosted by Craig and Kathryn Hall at the prestigious HALL St. Helena vineyard estate in beautiful Napa Valley.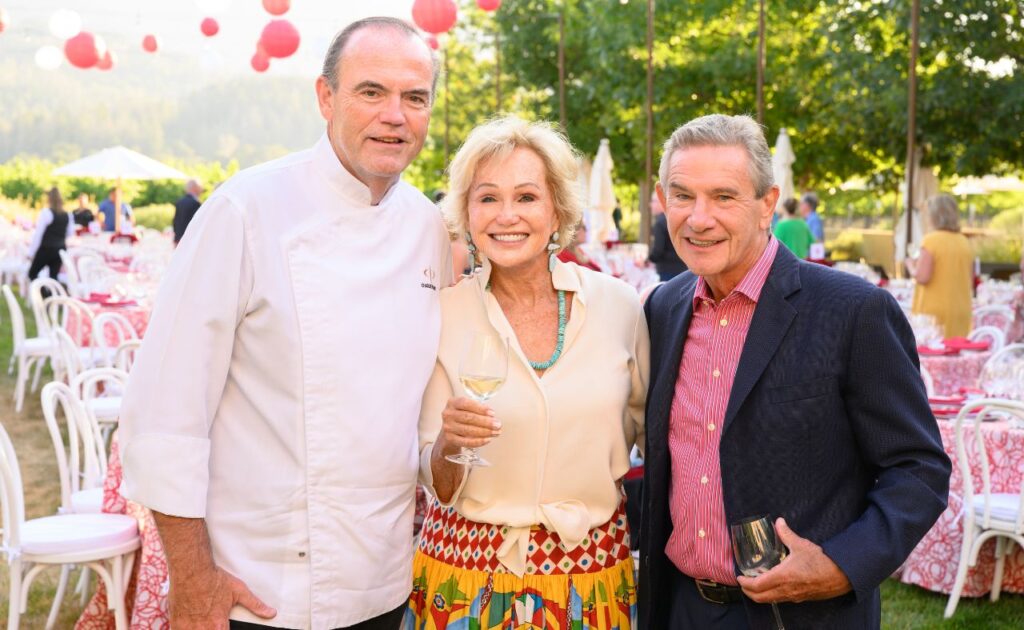 At the beginning of the evening, guests heard the incredible story of Ethan Zohn, a two-time cancer survivor and winner of Survivor: Africa. Zohn shared how he applied his survival skills to conquer cancer.
The end of the evening included a captivating musical performance by Michael Cavanaugh, personally chosen by Billy Joel to star in the Broadway hit Movin' Out.
Friday, August 4th
The celebration continued with the Vintner Grant Luncheon at Spottswoode Family Wine Estate where past Vintner honorees were recognized. Olympic Medalist, World Rowing Champion, breast cancer survivor Kate Johnson, and special guest Suleika Jaouad shared their expertise on 'How to Thrive in the Wake of Life's Unexpected Interruptions.
Jaouad is a leukemia survivor, New York Times bestseller and Emmy Award-winning creator of Life, Interrupted.
Rock the V, held at The Estate Yountville was the highlight of Friday night and featured:
Esteemed Restaurateurs & Award-Winning Chefs
World-Class Vintners & Connoisseur Barrel Auction
Musical Performances by award-winning electroacoustic violin duo Arkai, and Eightlock Band, featuring GRAMMY Award® winning Gallant.
The always fun Rock the V party ended with a lively silent disco at The Estate Yountville Barrel Room.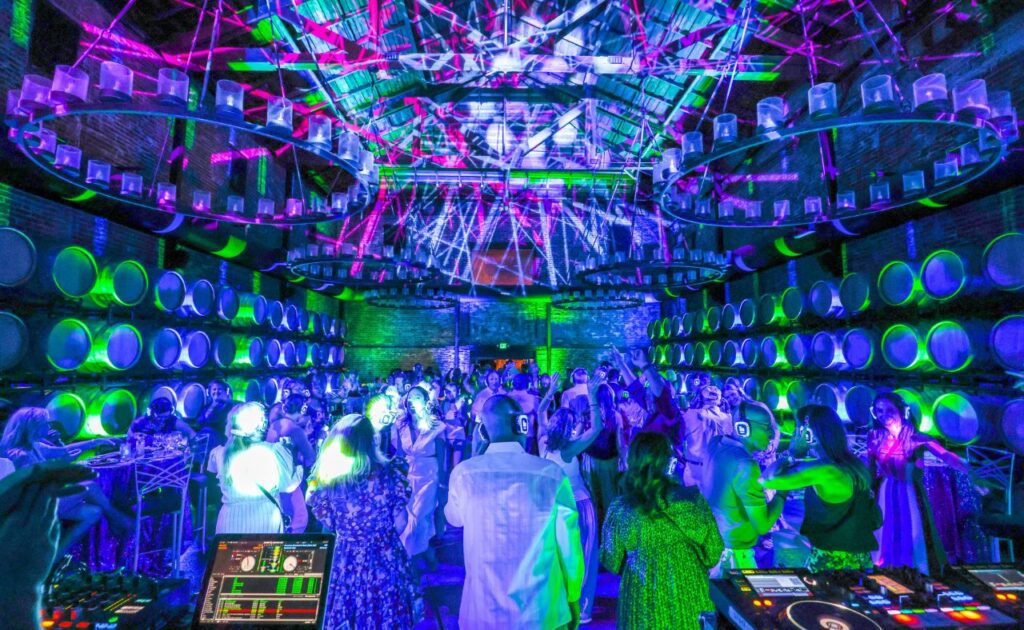 Saturday, August 5th
The Answer for Cancer Symposium kicked off Saturday, providing guests with firsthand knowledge of cancer research advancements.
The Music as Healing Luncheon moderated by Amy Marks Dornbusch, co-chair of the Wine Celebration, explored the connection between music and well-being.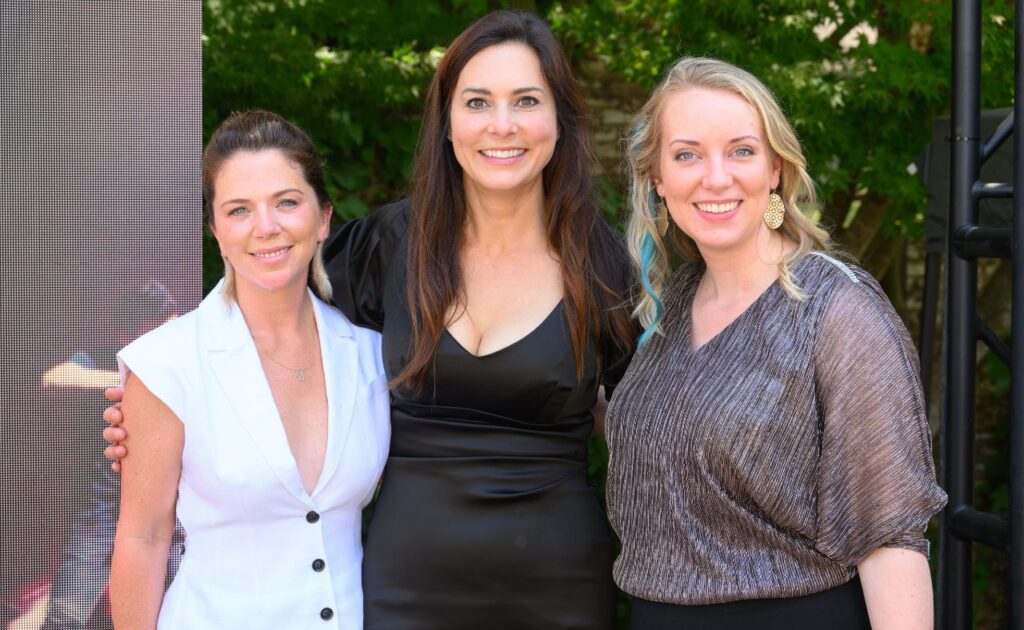 Guests were intrigued by the rapid growth of research and interest in this exciting field.
The V Foundation Wine Celebration concluded with the Gala Dinner & Auction at Nickel & Nickel Winery. Acclaimed Chef Michael Mina, expertly crafted the multi-course dinner.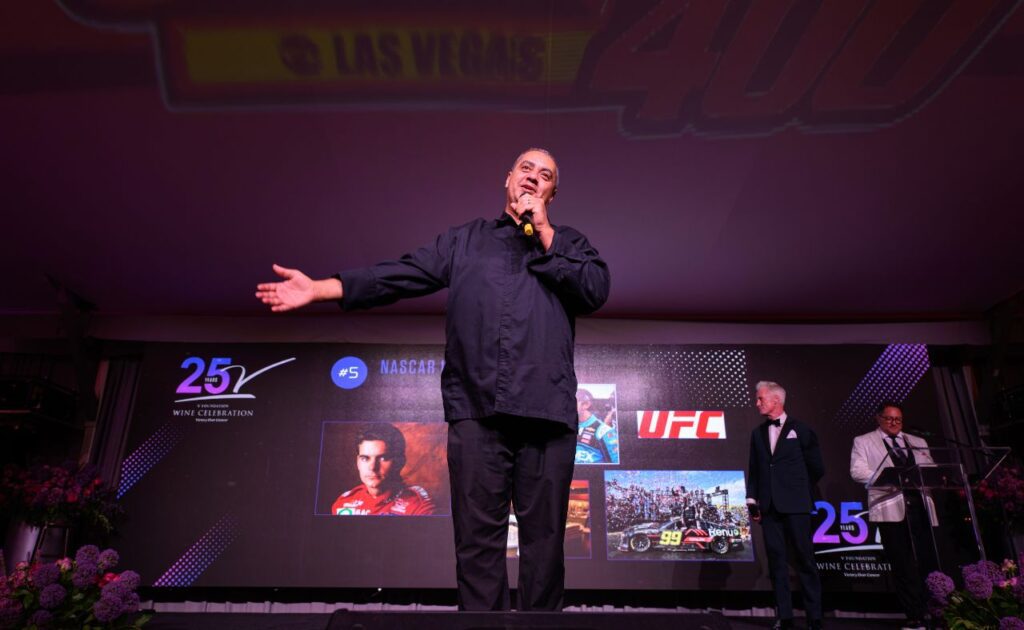 During the Gala, Beth Nickel, proprietress of Nickel & Nickel Winery, was recognized and honored with the inaugural V Foundation Wine Celebration Humanitarian Award for her unwavering dedication and support over the past 25 years.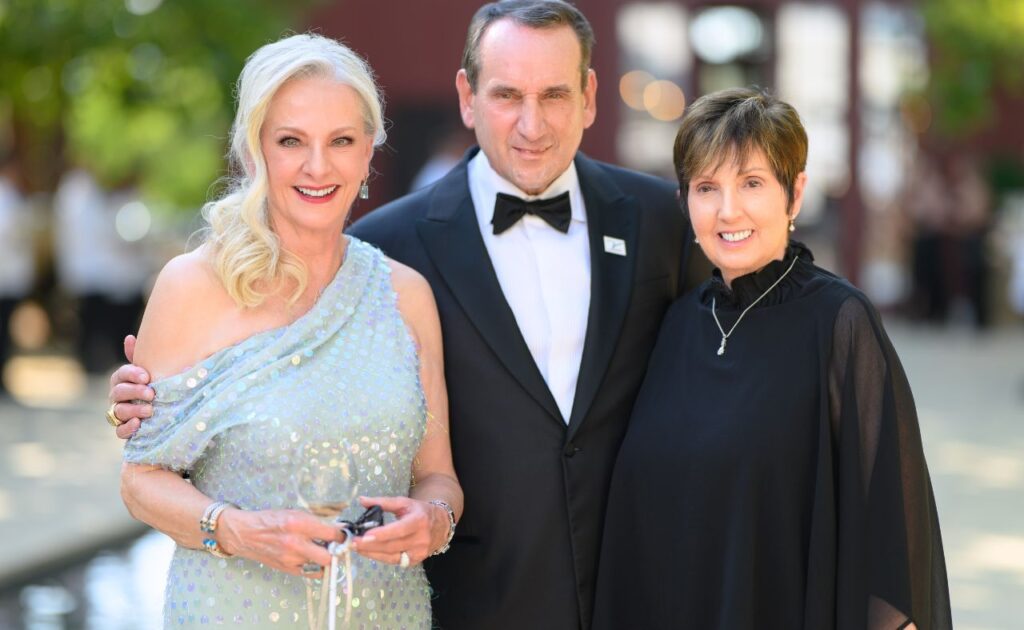 The live auction showcased a wide variety of impressive items up for bidding. The most sought-after lots of the evening included exclusive wine-paired experiences:
Private John Legend Concert at Jean-Charles Boisset & Gina Gallo's stunning Wappo Hill Home.
Thrilling Formula 1 racing experience in Austin, Texas coupled with a Napa Valley experience at the grand opening of Bella Union Winery and a selection of Far Niente Cave Selection Cabernet Sauvignons.
Special tennis experience featuring tickets to the highly anticipated Miami Open Finals and Wimbledon Finals, where guests could enjoy exquisite wines from Ernest Vineyards & 32 Winds and indulge in a private high tea with Sarah, Duchess of York at Windsor Castle.
Other standout lots included VIP tickets to Super Bowl LVIII in Las Vegas, with private air transportation provided by NetJets, along with a magnificent 18L 2010 Katheryn Hall Cabernet Sauvignon, and a luxurious stay in Tuscany for eight, graciously hosted by Exclusive Resorts and Antinori Napa Valley.
Top Lot
The most sought-after item at the auction that night was an exclusive dinner with Coach K at Gargiulo Vineyards, which fetched a whopping $1 million. In addition to this unforgettable dining experience, the lucky winner scored a wine experience with Jeff & Valerie Gargiulo, David & Kary Duncan of Silver Oak, and Chuck & Anne McMinn of Vineyard 29.
The night's generosity continued strong – during the fund-a-need portion of the event, attendees dug deep into their pockets, resulting in a record-breaking $21 million raised by the end of the auction.
"This evening has provided an enormous sense of pride, hope and most important, optimism for the future. I am blessed to be on the same team with all these incredible researchers dedicated to Victory Over Cancer®."

– V WINE CELEBRATION FOUNDER JULIE MAPLES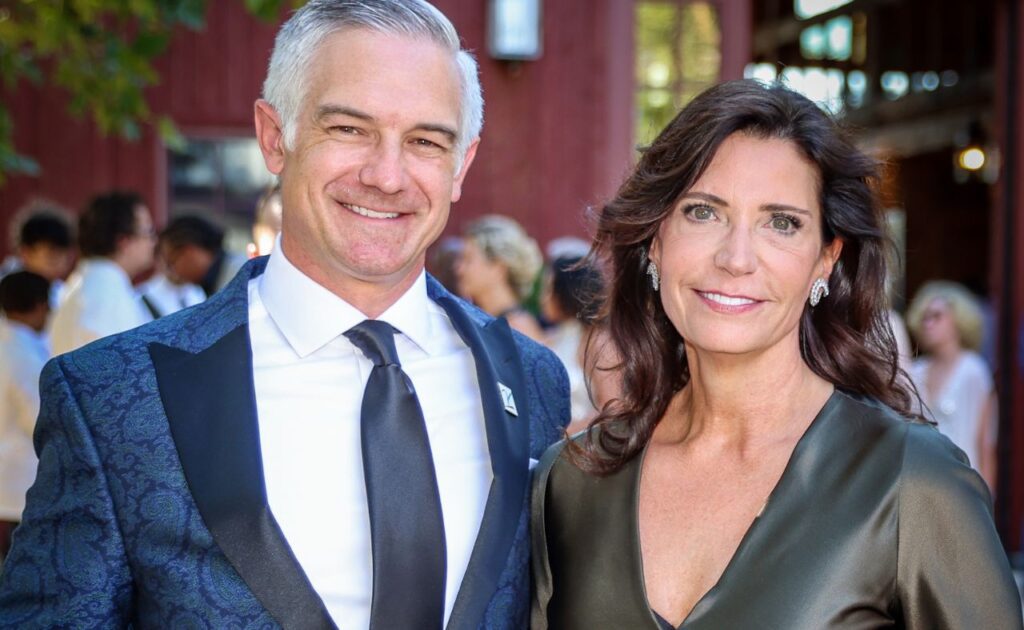 The V Foundation Wine Celebration's ambitious goal of raising $150 million by year 25 was not only met but exceeded during this year's event. So far, a total of over $158 million has been successfully raised for cancer research grants.
"For the past 30 years, the V Foundation has fought hard against cancer. Jim Valvano had a vision and game plan to beat cancer by funding research. We are in this until we win the championship and beat this dreaded disease."

– COACH K
This extraordinary weekend showcases the beauty of Napa Valley while bringing together passionate individuals committed to making a difference in the fight against cancer.
With record-breaking donations and a vibrant lineup of activities, the 25th Anniversary V Foundation Wine Celebration left a lasting impact in pursuing a cancer-free future.

The 26th Annual V Foundation Wine Celebration will be held August 1-4, 2024.


Posted by Olivia Decker on